Mohit Oberoi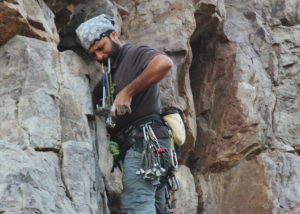 A climber and ironman triathlete, Mohit is the founder of The Outdoor School.
With over 32 years of experience, Mohit has climbed over a thousand traditional and sport routes in India as well as the USA, Europe and Southeast Asia. Having represented India at various international competitions, as an athlete as well as coach,  Mohit has a 7B+ traditional climbing grade, the highest to be held by an Indian.
A leader in the rock climbing circuit in India, Mohit is a certified route-setter for national level competitions and actively mentors many upcoming athletes.
Manikandan Kumar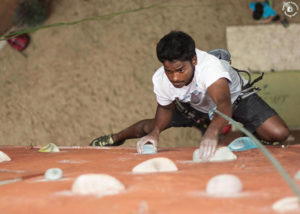 Climbing since the age of 16, Manikandan went on to become the Para Climbing World Champion in 2012. Recognized for his outstanding performance, he has been the recipient of several awards on the international and national climbing circuits.
A certified route setter and trainer with many notable ascents in Hampi and Badami to his credit, Manikandan continues to mentor and inspire young climbers.
Kumar Gaurav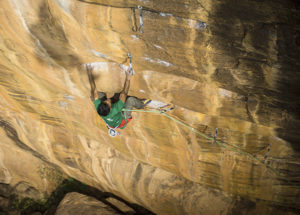 22 year old Kumar Gaurav has been into sport climbing – lead, bouldering and rock climbing outdoors for the past nine years.
Inspired by climbing pioneers such as Chris Sharma, Yuji Hirayama from a young age, Kumar has regularly competed in several international events and championships.
Kumar can be often found climbing at Badami, where he successfully ascended India's hardest route – the Ganesha in October 2014.